vinyl-mockup-pink-background
Professional Grade Cleaning
Solution for Your Vinyl Records
Enjoy pure audio from your vinyl records using
our unique formulations
Experience Vinyl Cleaning Like Never Before
ViniClean is a professional-grade solution designed specifically for vinyl records. 
ViniClean's formulation contains ionized particles that attach to dirt particles in the deepest grooves and pull out any surface noise causing dust or dirt. It has anti fungal and anti microbial properties. ViniClean also provides an Anti static effect to prevent dust accumulation.
ViniClean is the best way to keep your records clean and make them sound awesome.
Designed in 2 formulations for effective cleaning and maintenance of Records
DeepClean's special formulation allows it to reach the deepest grooves and pull out any dirt or substances. It has ionized particles that can attach to dirt and remove them. DeepClean is designed to clean records that need deeper cleaning.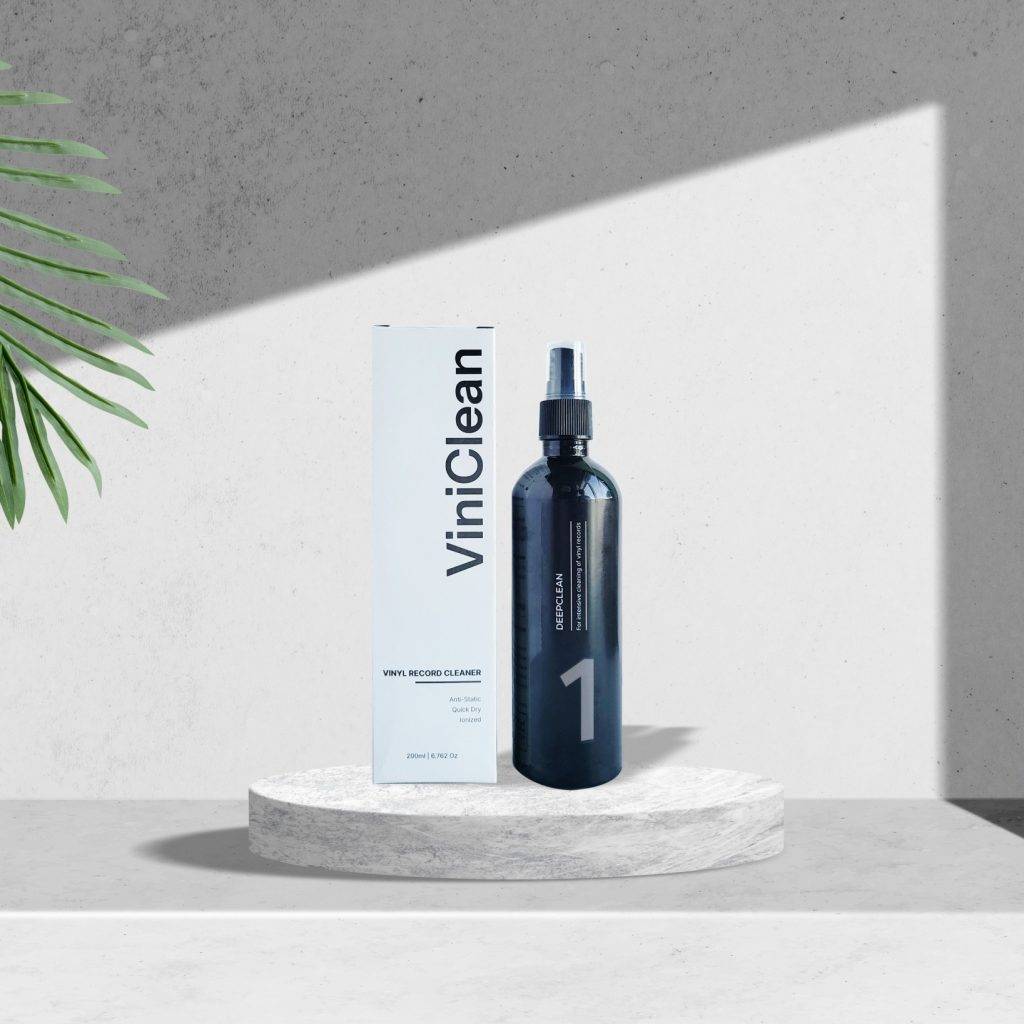 Maintenance has been designed to gently clean off surface particles and dust that accumulate every time you take out a record. It is non alcoholic and safe for regular use. It contain charged particles to remove dust and prevents anti static buildup.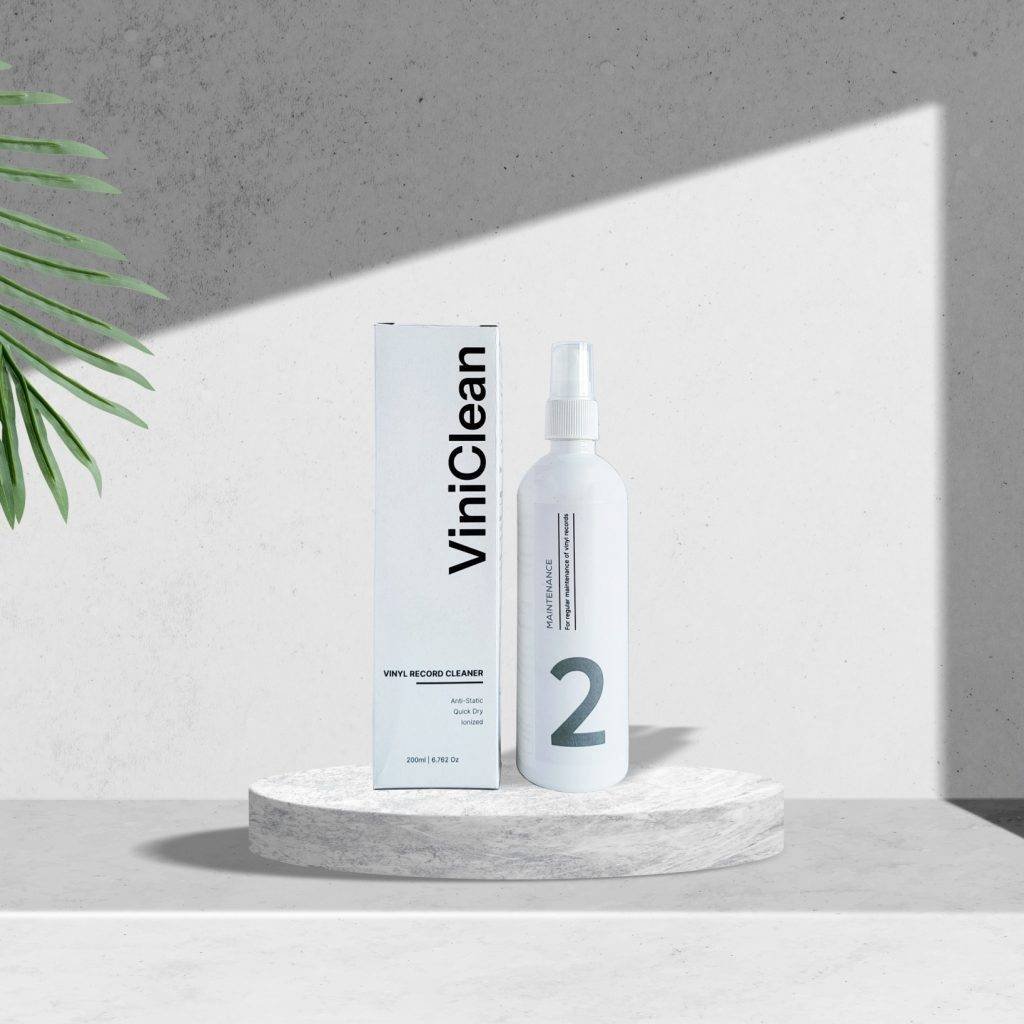 Shake well before use for deeper cleaning. Store the bottle in a cool and dry place
Spray 3-4 times on each side from 10 inches distance, while avoiding the label
Wipe clockwise with a microfiber cloth and allow the record to dry before playing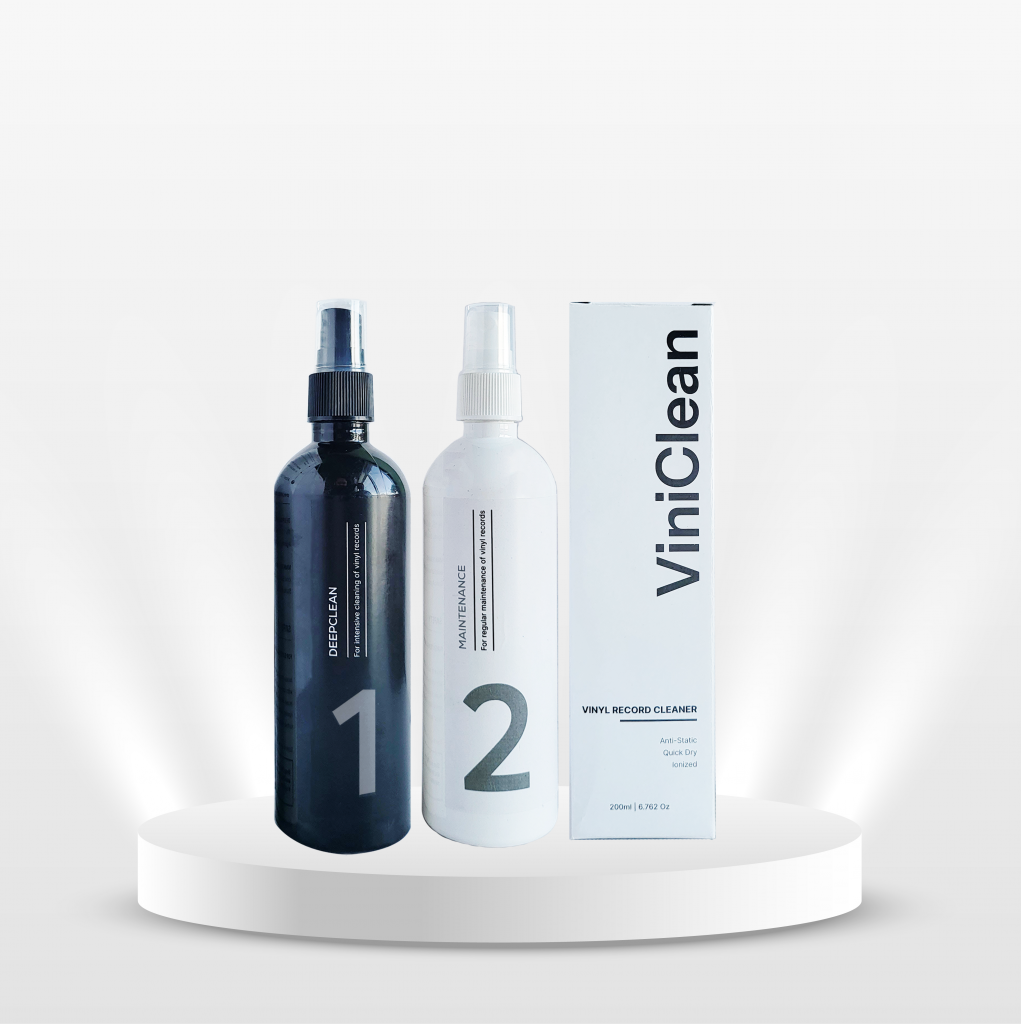 ViniClean combo comes with both DeepClean and Maintenance cleaner. Set of 2 spray bottles, each containing 200ml of cleaning solution.
Directions for best results
1. Wipe record clean with a microfiber cloth
2. Spray ViniClean DeepClean 3 times on each side and wipe
3. Apply ViniClean Maintenance 3 times on each side and wipe
Buy ViniClean Record Cleaning Combo Today
ViniClean has been tested in labs for safety on Vinyl Records.
When compared with other brands available in the market, ViniClean has performed better and shown to be safer on Vinyl records.